MAURITIUS OPEN AIR FESTIVAL 2021. Sunday 17th July, 12:00 pm – 8:00 pm. Europe's largest outdoor event about Mauritius. Tickets available now! #MOAF2022
SUNDAY 17TH JULY 2022
SUNDAY 17TH JULY 2022
12 PM – 8 PM • TRENT PARK, LONDON
12 PM – 8 PM • TRENT PARK, LONDON
Powered By

MAURITIUS OPEN AIR
FESTIVAL 2022
MAURITIUS OPEN AIR
FESTIVAL 2022
We are delighted to announce the return of the annual Mauritius Open Air Festival! The event is the largest celebration of Mauritian music and culture outside the Island itself. This iconic event is a totally unique London offering and is known as a feast for all the senses.
The Mauritius Open Air Festival is a must go to, family-friendly event that will bring a taste of Mauritius' culture and vibrancy to the famous Trent Park in London.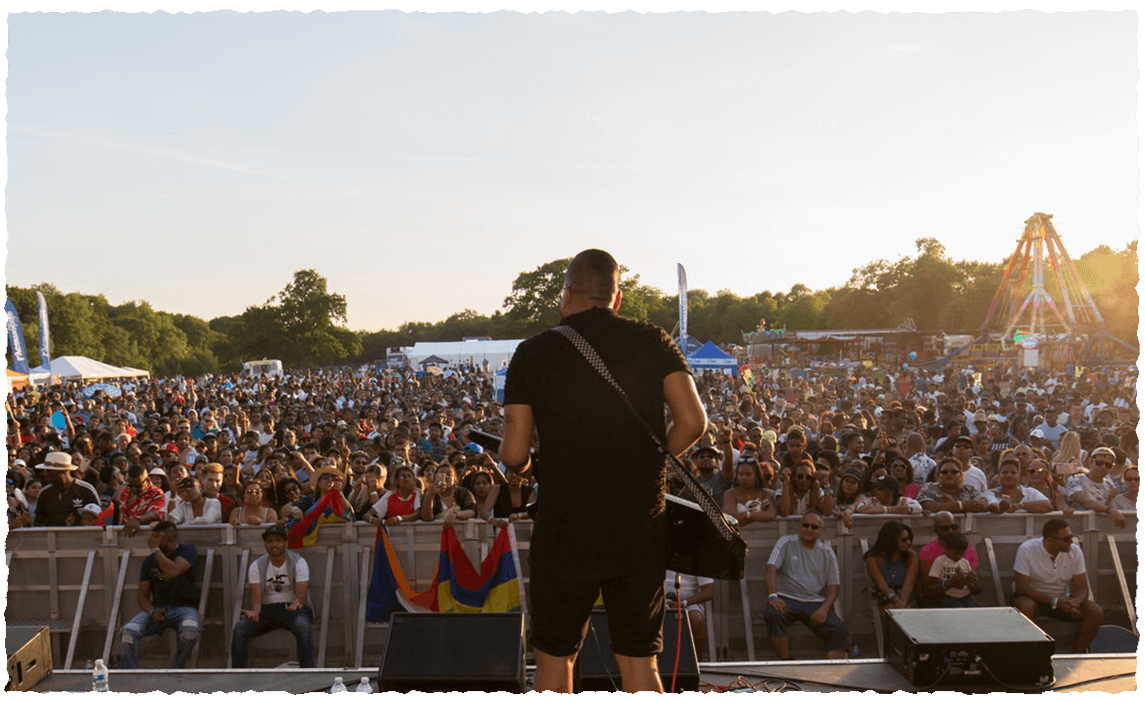 Trade at MOAF2022
Trade at MOAF2022
The 12th Annual Mauritius Open Air Festival Offers An Exciting Trading Or Marketing Opportunity For Businesses, Organisations And Charities.
Limited stalls are now available strictly on a "First Come, First Serve" basis.
Please complete the booking form below and send this back signed together with your full stall amount.
This can be done by returning the booking form to:
info@mauritiusfestival.com
Mauritius Festival Limited
54 Chase Side
Southgate
London N14 5PA
VENUE
SUNDAY 17TH JULY 2022
12 PM – 8 PM
TRENT PARK, LONDON
VENUE
SUNDAY 17TH JULY 2022
12 PM – 8 PM TRENT PARK, LONDON
Bus
Trent Country Park (0.02 mi)
– Route 298
– Route 692
– Route 699
Underground
Picadilly Line
– Cockfosters (0.2 mi)
– Oakwood (1.1 mi)
– Southgate (2.0 mi)
Rail
– New Barnet (1.3 mi)
– Oakleigh Park (1.6 mi)
– Hadley Wood (1.8 mi)
Drop
Trent Park
Cockfosters Road
Barnet EN4 0JY
Bus
Trent Country Park (0.02 mi)
– Route 298
– Route 692
– Route 699
Underground
Picadilly Line
– Cockfosters (0.2 mi)
– Oakwood (1.1 mi)
– Southgate (2.0 mi)
Rail
– New Barnet (1.3 mi)
– Oakleigh Park (1.6 mi)
– Hadley Wood (1.8 mi)
Drop
Trent Park
Cockfosters Road
Barnet EN4 0JY