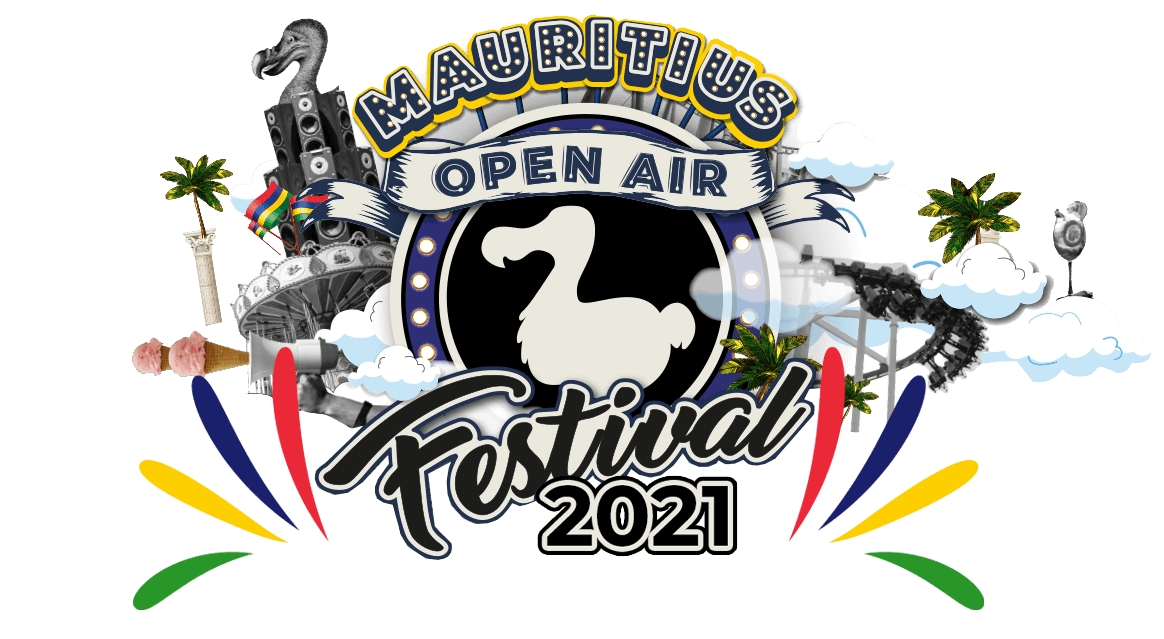 MAURITIUS OPEN AIR FESTIVAL 2021
#MOAF2021
We are delighted to announce the return of the annual Mauritius Open Air Festival! The event is the largest celebration of Mauritian music and culture outside the Island itself. This iconic event is a totally unique London offering and is known as a feast for all the senses.
The Mauritius Open Air Festival is a must go to, family-friendly event that will bring a taste of Mauritius' culture and vibrancy to the famous Trent Park in London.
EAT
Mauritius is famous for its food and for its multi-culture.
From BBQ to Roti, there's something for everyone. 🍜🌯🍹🍍🍌🌽🫓🥟🍚🍰🍮🍭🍽🥣🍉
Get ready to taste our culinary delights!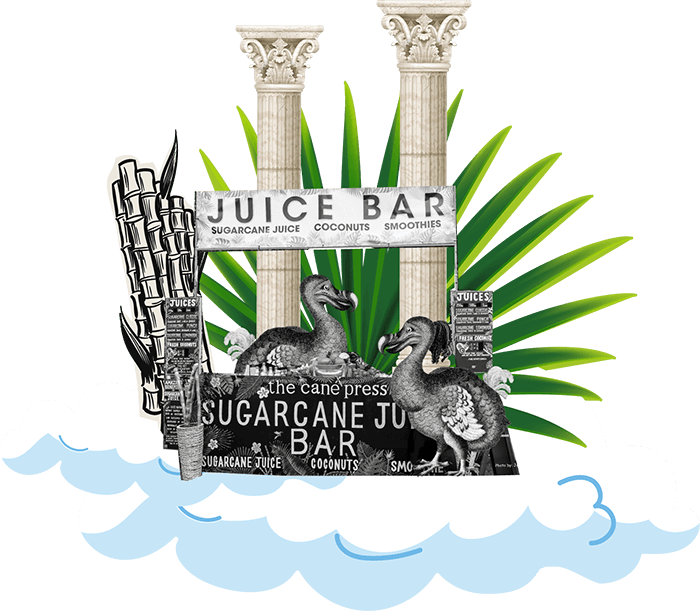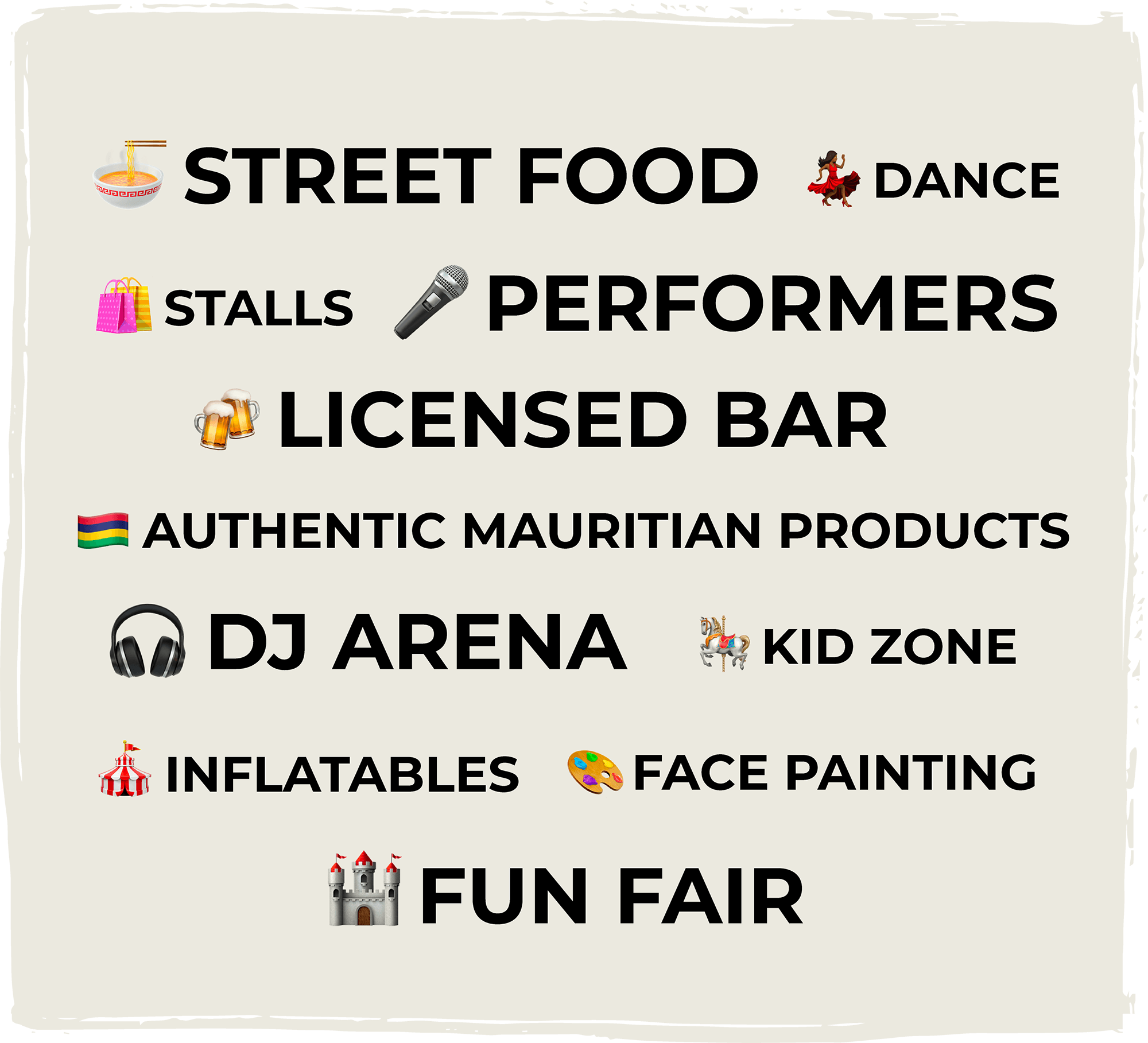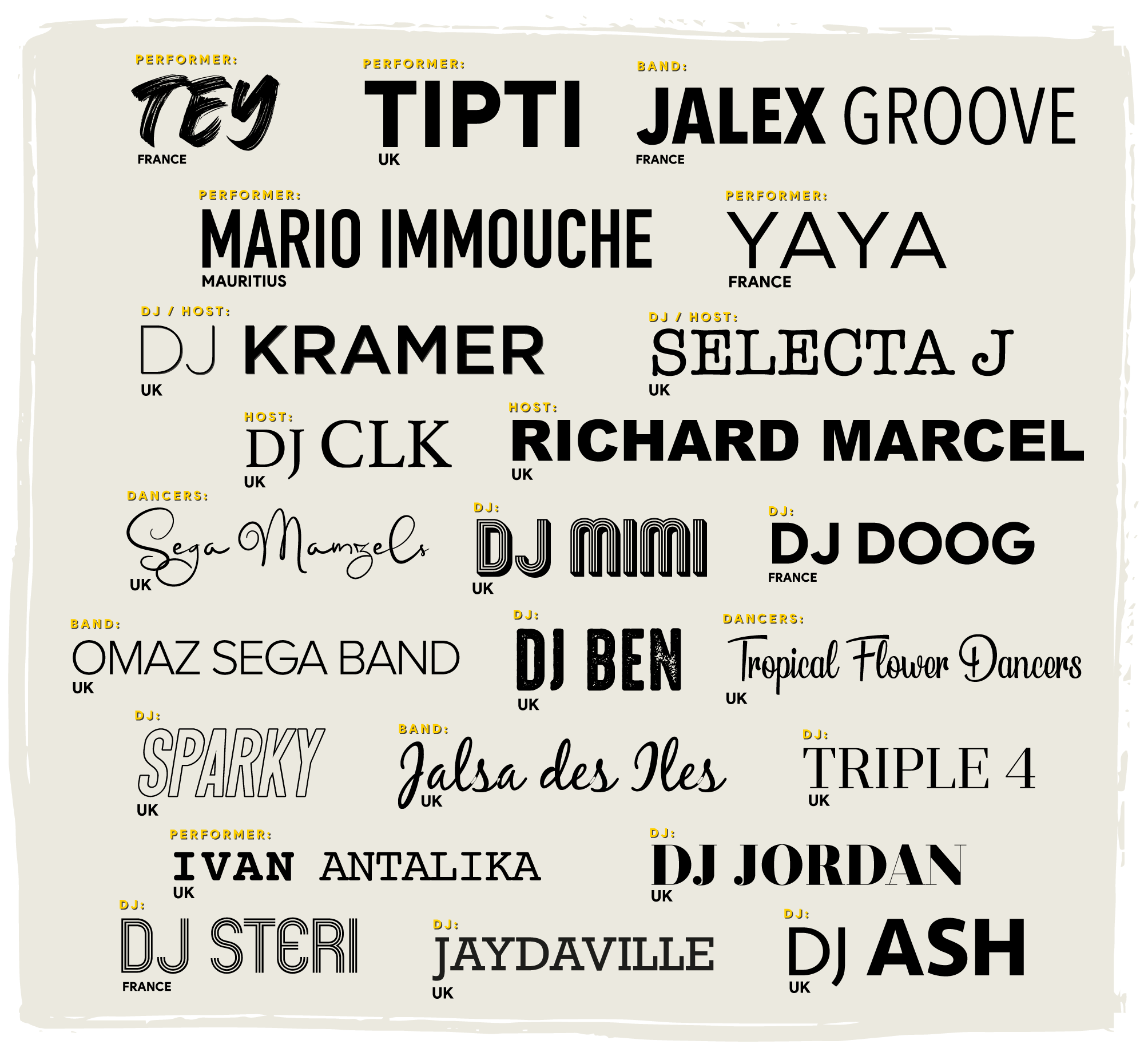 FURTHER LINEUP TO BE ANNOUNCED
#MOAF2021
VENUE
SUNDAY 11TH JULY 2021 • 12 PM – 8 PM
TRENT PARK, LONDON